Custom Wedding Cakes
If it's quality you're striving for, we have you covered. Our Custom Wedding Cakes are the perfect choice for any wedding to compliment your exquisite reception decor. These hand-sculpted works of art will highlight your fairytale wedding and leave you feeling like royalty. Combined with the cake flavor and filling of your choice, you'll treat your guests to a decadent, flavorful dessert they will be talking about long after your wedding day. Our gallery below features just a few examples of the elegant possibilities you can choose from. Whether you want lifelike edible florals or intricate, textured patterns our vastly experienced decorater will deliver a work of art you'll be proud to feature at your wedding. Your color options include everything from brilliant color contrasts and deeply blended shades to soft, romantic hues. Our committment to quality will ensure your wedding cake is everything you dreamed it could be.
At Chantilly Cakes we feel blessed to have worked with so many wedding couples over the years. At our consultation we will work with you to design the perfect cake, customized specifically to match your wedding theme. We will coordinate with you to find a convenient time for you to come to our bakery to discuss your ideas. Your wedding concept might be focused on a more traditional theme, beach theme or something less conventional, but either way we believe that every wedding is a unique occasion and deserves a personalized, made-to-order cake. After discussing the theme of your wedding, we can make suggestions based on our thirty years' experience in the wedding cake business or you can look through pictures of similar concepts to finalized the details of your custom wedding cake. During your consultation you will be able to try various, pre-selected samples of cake/filling combinations of your choice. These samples are prepared from our exclusive, proprietary scratch recipes that include only the best ingredients. In addition, we will work out the details for flowers, custom toppers, groom's cakes, and many other types of custom decorations. Our goal is for you to have the ultimate wedding cake centerpiece that will bring lasting memories of happiness and fulfillment from such a special day. Contact us today to set up a consultation!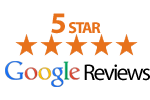 We got our wedding cake here, and not only was it beautiful, but it was so delicious! We are from PA and got married in FL, so we coordinated everything by phone and email, and it was flawless. I would definitely recommend getting a cake here for any event!

– Julianna Debacco
I got married on Halloween and wanted a really fun, funky, Halloween-themed wedding cake. Desiree was up to the challenge and oh man did she deliver! I got married 6 years ago and I kid you not – people STILL talk about my cake to this day. She listened to all of my requests, suggested ideas of her own, and what we came up with was something truly unique and memorable. The cake was absolutely delicious – so delicious that we followed up years later and had her make us a smaller anniversary cake in our favorite flavor. Desiree was truly interested in helping us and you can tell how much she cares about her brides and grooms. Highly recommended!

– Megan Sullivan